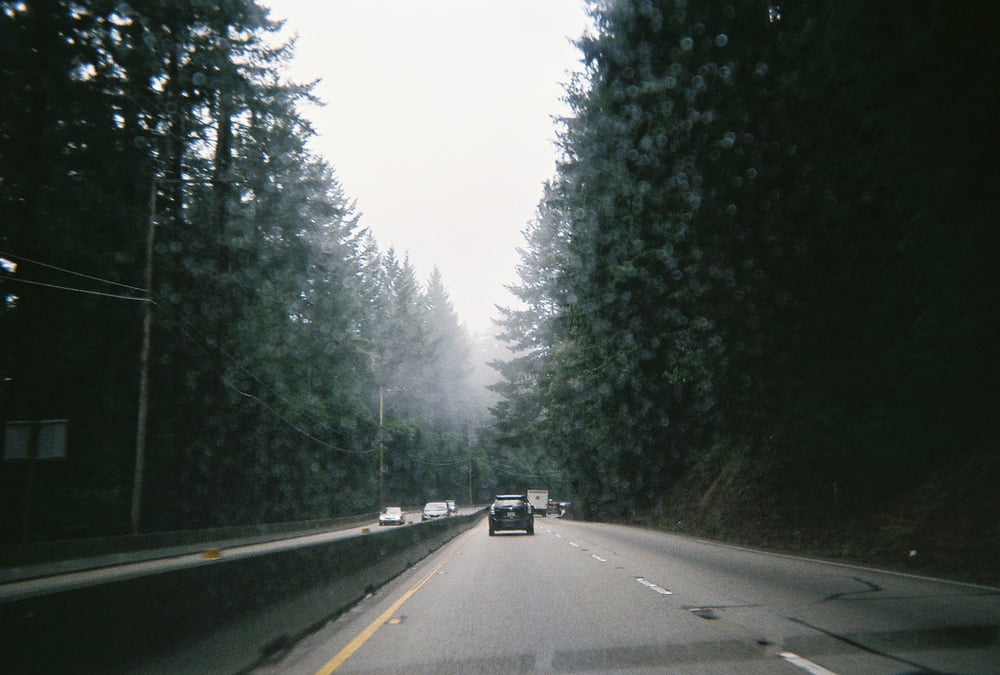 .slippery roads.
$

150.00
---
---
slippery roads, reduce speed.
i love taking photos while driving,
especially when it's springing.
the raindrops on the windshield give a nice bokeh,
colors are at their most wonderful,
and the sense of motion brings you in.
-----
8"x10" fine art giclee archival print.
taken with holga 135.
please allow one week for printing and shipment