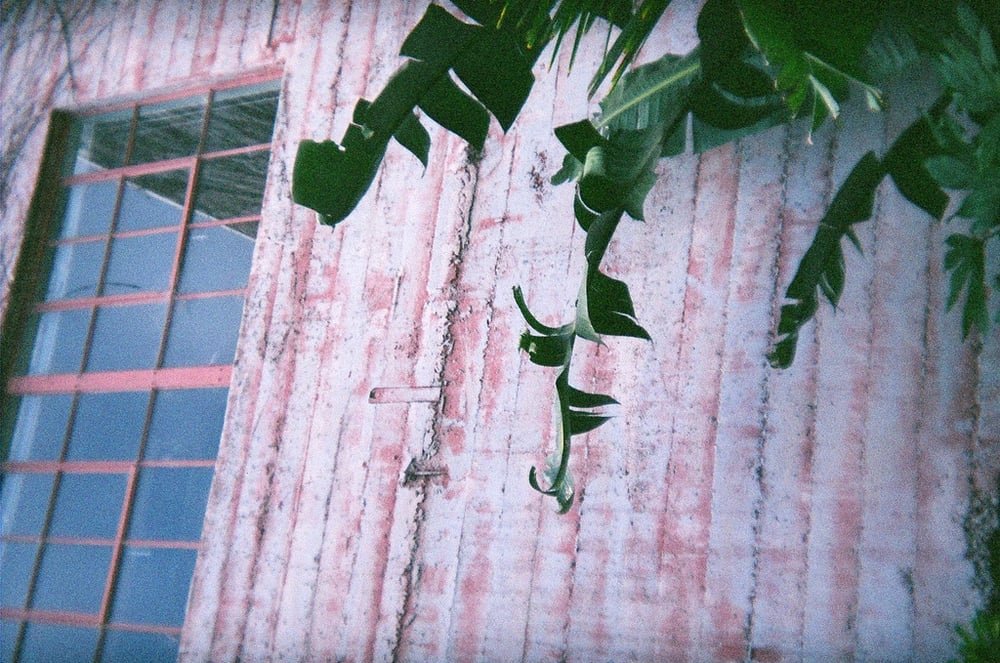 .spiraling leaves.
$

150.00
---
---
this place,
behind a favorite coffee shop,
always feels slightly exotic.
it's in the heart of downtown Santa Cruz,
a teeny courtyard surrounded by old brick buildings.
the foliage here makes you feel like you're in another place,
as though you can hide to your heart's content.
red brick, green leaves, i don't ask for much more.
-----
8"x10" fine art giclee archival print.
taken with holga 135.
please allow one week for printing and shipment